Don't Let Winter Storm Flood Damage Ruin Your Hartford Property
2/20/2022 (Permalink)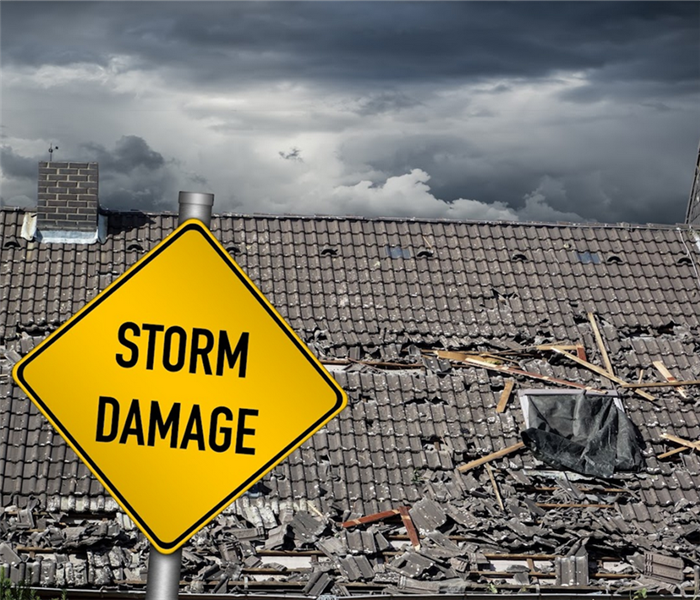 Facing storm damage and related flooding issues can be difficult. Contact SERVPRO for effective flood damage remediation services.
SERVPRO's Storm Response for Flood Damage is Second-To-None in Hartford
You can only do so much to prepare for a storm in the Northeast because Mother Nature often has a way of wreaking havoc when least expected. Some warmer days during winter may bring a lot of rain mixed with sleet. If your ground floor or basement takes on water, you want to do whatever possible to address standing water. Whether there is a broken basement window, a lost seal around your bulkhead, or another issue, you can get the water removal services you need with SERVPRO.
Storm flood damage in Hartford can come in many forms. The good news is that SERVPRO is there to get you the cleanup and restoration you need to get your life back to routine quickly. Should you experience flooding during a freak winter storm or any other time of year, follow these steps:
Contact our local SERVPRO franchise, give us the details on your emergency, and have a crew deployed to your property
Make contact with your insurance provider to inform them of the nature of the emergency and tell them that SERVPRO is on the way
Aside from putting blankets or other barriers in place to keep water from moving into dry areas of your home, refrain from walking through standing water or putting yourself or other family members in harm's way
Our Restoration Process
We carefully approach basement flooding and all storm flood issues with caution to ensure safety for our crew and all home inhabitants. We put containment barriers in place to limit the tracking of contaminants while wearing personal protective equipment (PPE) throughout the project. We remove standing water, set up drying equipment, and work on debris removal to replace unsalvageable materials with new materials. We make it "Like it never even happened," so you can enjoy your home once again.
Storm flood damage in winter, summer, spring, or fall is no match for SERVPRO of Newington/Central Hartford. Give us a call at (860) 667-9191 to learn more or have a team dispatched to your property.