De-Stress by Hiring Skilled Flood Damage Technicians After a Hartford-area Storm
8/20/2021 (Permalink)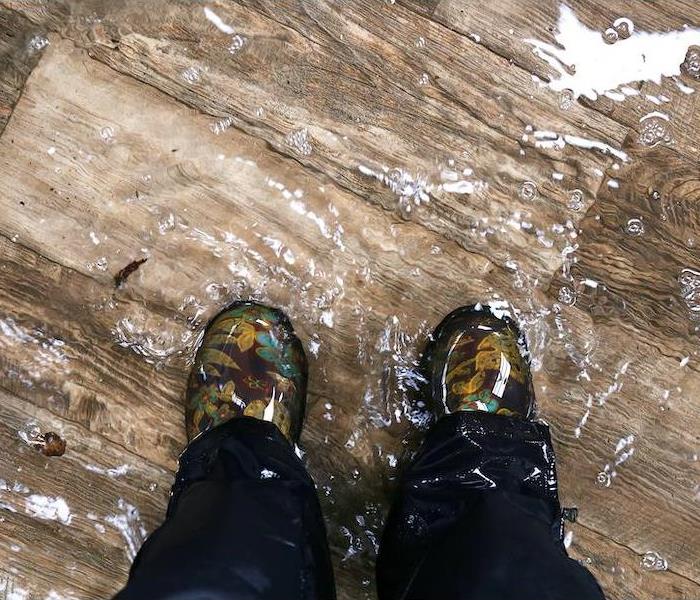 Storm damage remediation services by SERVPRO are second to none. Call now for fast and immediate help!
SERVPRO Ensures Hartford Locals Get Quality Results When Faced with Storm Flood Damage
Flash flooding and wind damage during a Hartford storm can happen in the blink of an eye. The last thing anyone wants is to find out that you have even more time and money that you need to invest after DIY clean-up goes awry. Additionally, hiring a fly-by-night team to address the damage usually means having to call in a trusted flood restoration team to fix their mistakes. SERVPRO is locally owned and operated so that you can feel confident in the work that we do. Big or small projects, day or night, you can have a team at your door within hours.
Flood damage after recent Hartford storms could leave you wondering if you can get your property back to normal. We work quickly at SERVPRO to ready our Green Fleet so that we can arrive to begin our assessment. Until we can get to work on interior issues, you can count on us to handle board up and tarping to address a leaking roof from storms or other breeches that make your property vulnerable to the elements. Once we get started on flood restoration, we will include steps like:
Drying your interior, including areas behind walls, under flooring, and more
Dehumidification and moisture detection
Complete sanitizing and deodorization
Controlled demolition to repair or replace unsalvageable materials, as needed
Addressing Relative Humidity
Interior humidity can become an issue with any water damage remediation project. With summertime storms and excess moisture within your home, relative humidity (RH) must get restored to normal levels to prevent secondary damage and mold growth from becoming an issue.
Flood damage after a storm is something best left handled by skilled technicians. SERVPRO of Newington/Central Hartford is available 24/7 for emergency response by calling (860) 667-9191.