Do Hartford Homeowners Have to Wait for Flood Damage to Recede Before Bringing in SERVPRO?
7/16/2021 (Permalink)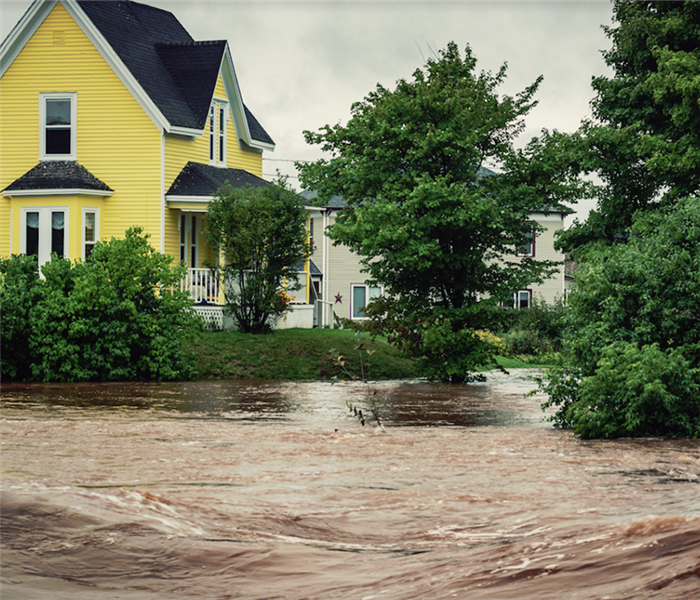 Has your home recently been affected by a flood? Team SERVPRO can help with the right equipment and certified technicians to handle the job.
SERVPRO Techs Can Perform Water Cleanup As Soon As Hartford Property Owners Call
After storms bring heavy rains, the need for flood restoration in Hartford properties can be an issue. Many homeowners mistakenly believe they must wait until the water recedes to begin the cleanup; however, that is not the case.

SERVPRO techs can start flood damage restoration in Hartford residential properties as soon as the property owner calls in a request. Standing water is no match for the techs' professional water removal equipment on these types of jobs.
The technicians determine if the water in the property is groundwater or clean rainwater from a roof or window leak. In cases of groundwater, special actions need to happen, such as:
Treatment of the water with professional biocides
Containment to inhibit the spread of airborne water vapor
Safe extraction and disposal following municipal guidelines for biohazard wastewater
It is not uncommon for SERVPRO techs to run air quality measures such as air scrubbers and set up negative air chambers to port particulate elements off-site.
SERVPRO of Newington / Central Hartford at (860) 667-9191 is ready to assist property owners in Hartford with flood damage cleanup and water removal services as needed, available 24/7.