How Long Does it Take to Dry a Wet Basement?
3/15/2021 (Permalink)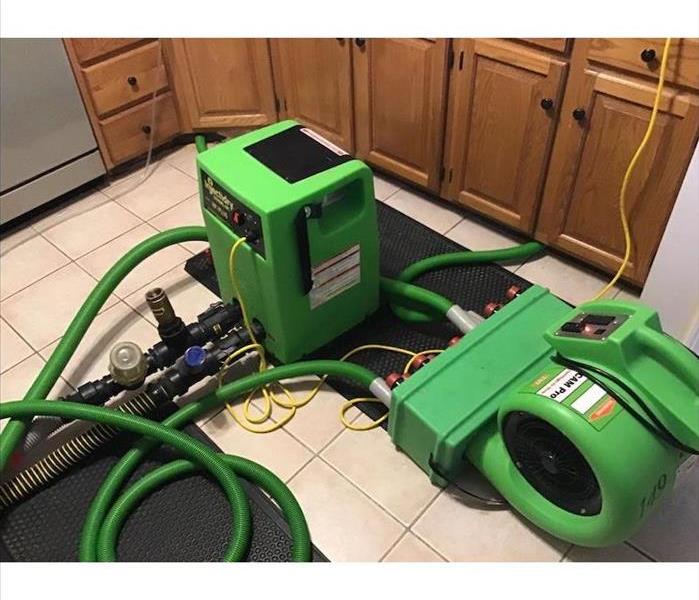 Storm damage is no DIY project. Call the pros at SERVPRO for the storm restoration service you need for your home.
SERVPRO Uses Psychrometric Science to Speed Up the Drying Process in your Hartford Home
A flooded basement can be tough to dry because it is an enclosed space with limited ventilation. There may also be restrictive access points making it challenging to bring in regular extraction and pumping equipment.
A flooding basement in your Hartford home often requires pragmatism to ensure a clean solution. SERVPRO technicians can mobilize high-pressure submersible pumps which have sufficient lift capacity to transport water uphill and out of the property. Our technicians can use dehumidifiers, heaters, and air-moving equipment to control the indoor atmosphere of your basement. Using psychrometric controls, we can increase the evaporation rate and speed up the removal of residual moisture.
Water in enclosed spaces can cause liquid damage and vapor damage.
Using equipment to manage humidity, airflow and temperature is essential to quick drying times.
We monitor drying progress at regular intervals to ensure optimal drying conditions in your home.
Get a quick resolution to a flood situation. Contact SERVPRO of Newington / Central Hartford for help with a flooding basement at (860) 667-9191.