Newington Residents Try their Hand at Cocktail Making this January
1/18/2021 (Permalink)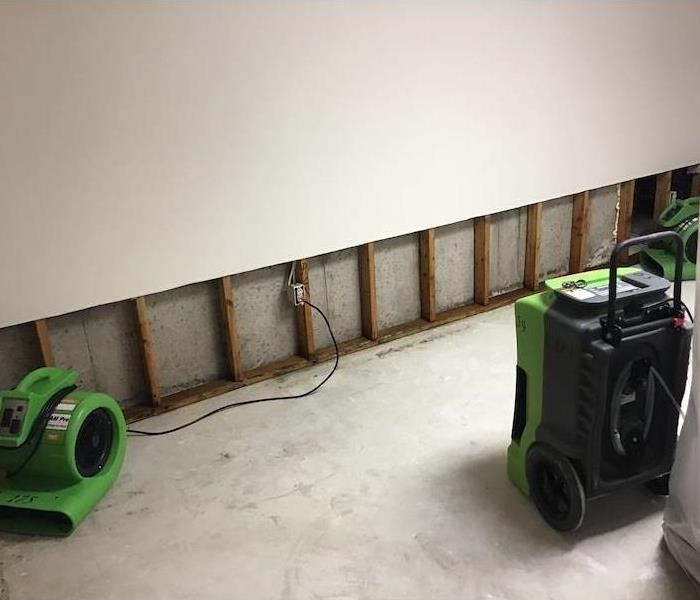 Water damage is an issue for the professionals. SERVPRO has experience, knowledge, and an IICRC certified team for your flood damaged home.
Bartending Classes for Home Entertaining are Running this January in Newington
Intermediate bartending lessons are perfect for entertaining guests at your Newington home. Professional bartenders teach the single night course at the boutique cocktail bar, 158 on Main. The Main Street venue focuses on an understanding of flavor combinations, classic cocktail principles, as well as syrups and shrub making. Learn the intricacies of professional cocktail techniques and the ratios required to make venue-standard drinks in the comfort of your own home. Classes run from 6 pm until 8 pm with complimentary food, snacks, and beverages. House favorites from the food menu can be purchased during the lessons. Guests are invited to remain afterward to mingle with other guests and sample the extensive drinks menu.
Grow your knowledge of classic cocktails and techniques with an expert tutor
Enjoy off-menu, specialty cocktails requested directly from bartenders
Classes begin on the 26th of January with tickets available for advanced booking and prices starting at $60
Burst pipes can result in excessive quantities of water entering the home. Contact SERVPRO of Newington / Central Hartford at (860) 667-9191.