What Processes Remove Mold Odors from Newington Offices?
6/7/2021 (Permalink)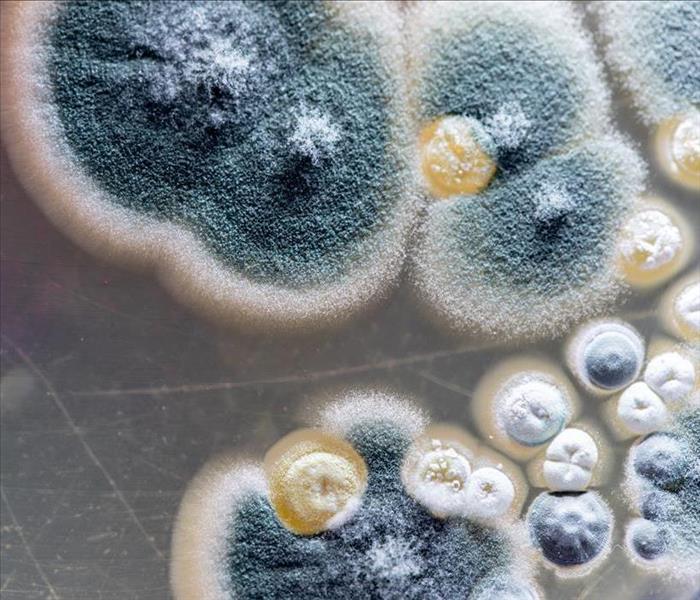 Mold growth affects IAQ indoor air quality in Newington Commercial Structures--Call SERVPRO for remediation
Deodorization is vital in restoring normal work conditions for staff and customers in Newington businesses
Office buildings can be notorious for allowing the fast and devastating spread of disaster effects, especially microorganisms seeking new surfaces in moist conditions. Active colonization can produce volatile organic compounds that are a hazard for those exposed and overwhelming musty odors in many cases. Even with prompt remediation solutions, deodorization must occur to get the office back up and running as soon as possible.
A Deodorizing Restoration Tactic for Damaged Newington Offices

Mold removal for Newington businesses is only part of the obstacles to getting an office back to normal operations. After remediation treatments like antimicrobial cleaning and surface sanding, drywall and other building materials require repainting to return to their original appearance. By using a special odor sealing primer before the topcoat, our SERVPRO team can often quickly avoid lengthy deodorization processes with other tools in our inventory like:
Foggers
Air scrubbers
Hydroxyl machines
Odor counteractants
Deodorization can be a formidable lingering process that requires several tactics and techniques to finish. As a leading mold removal team, our SERVPRO of Newington / Central Hartford professionals can help you through many of the steps to getting your doors back open. Call us today at (860) 667-9191.